Discussion Starter
·
#1
·
Before I put this beauty on ebay, I'll show it here and see...
The 'light' wood is aged hickory, carved by me (I made it).
The bronze eagle with one 'red' (glass) eye, top sits on a manzanita root that I dug nearby. Color is natural! Grain is as you see, wondrous!
All attached with steel threaded rod and epoxy! Solid!
The lower portion is wrapped, over hickory, with jute twine, for 'grip' if you need to swing this cane like a club!
It is a heavy, powerful piece, unique, one of a kind!
Oh, the foot is an iron bird's claw with steel rod inset for wear and tear and, if need be, a nasty spike with which to be jabbed!
A fine sculptural item that you need no excuse to 'fondle/carry' and an earth-shaking weapon if needed.
Not for the 'tiny'. it is suitably weighted for it's martial application, if needed!
A beautiful bone 'protector/breaker'! *__-
Certainly an item of notice and comments!
Some pix;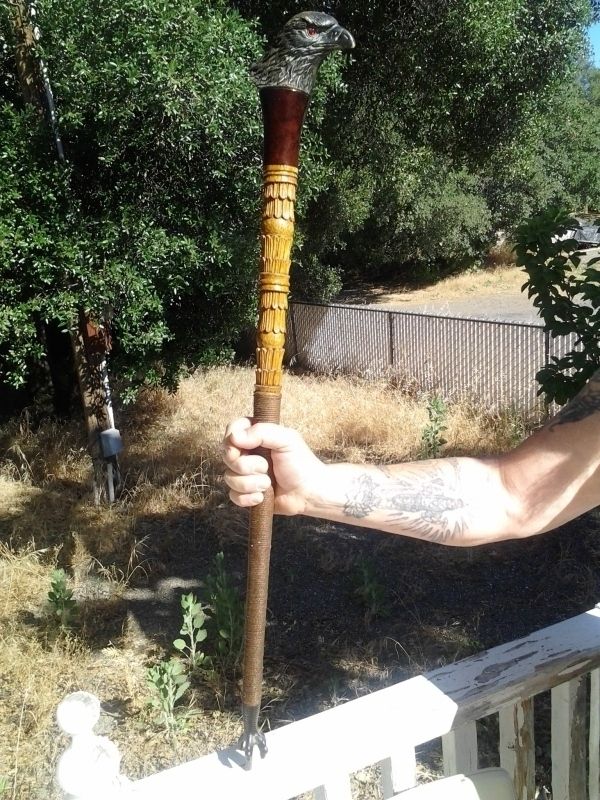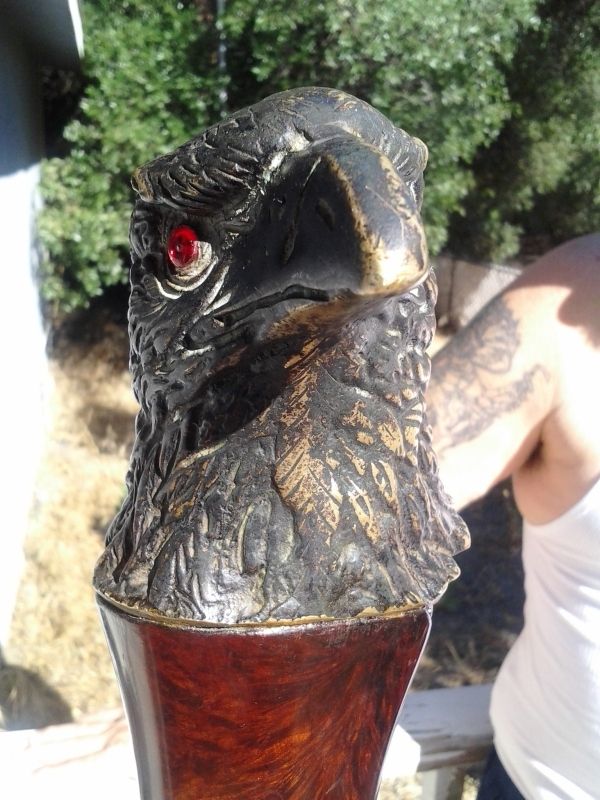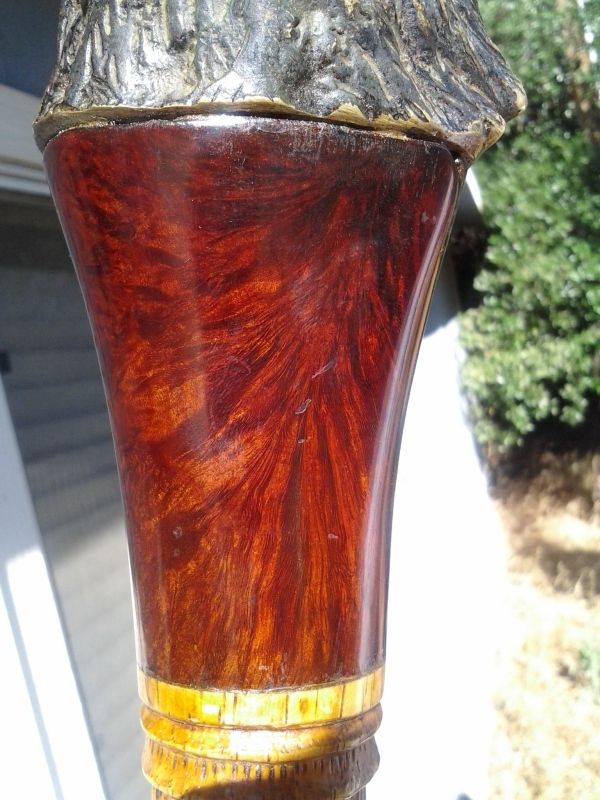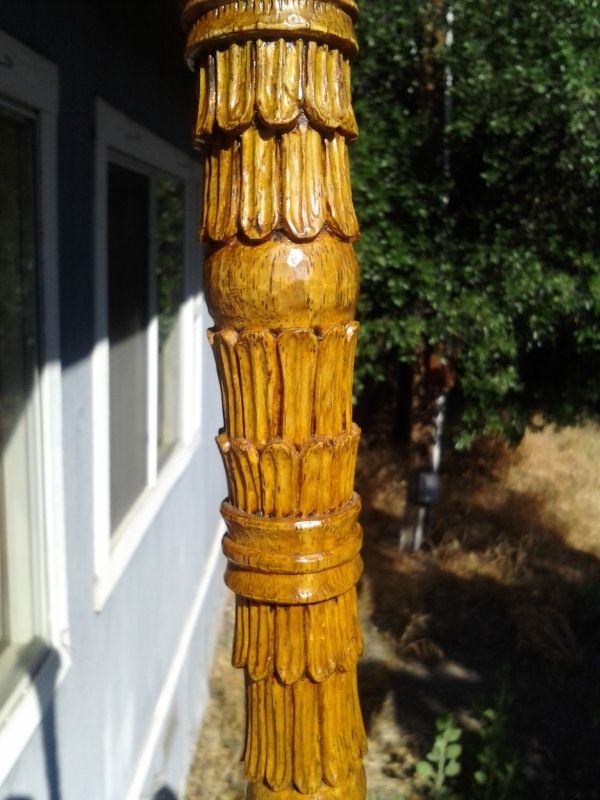 Hmmm, how much?
I am open to barter.
I do like to barter for cash, but I do have a weakness for the 'exotic/different'..
Cash-wise, I'd say that I can keep it off ebay for $200. + S&H
Let me know if interested.
peace